California's Water Crisis

Governor's Executive Order
California is now in its fourth year of drought. The Governor announced his executive order to save water, increase conservation enforcement, streamline government response, and invest in new technologies to respond to California's continuing drought. The Legislature passed emergency drought relief bills, which included over $1 billion for drought relief and infrastructure projects to make the state's water infrastructure more resilient; An acceleration of $272 million from Proposition 1 Water Bond funding for safe drinking water and water recycling from the Governor's January budget proposal; Acceleration of drought related expenditures from the Governor's January budget proposal augmented $27.2 million in targeted additional expenditures ($128 million in total), including efforts to implement the Water Action Plan and provide direct assistance to workers and communities impacted by drought. The Legislature continues to look at options to reduce water usage but we all need to pitch in and do our parts for more conservation throughout the state – turn off the water while lathering in the shower or brushing your teeth, defrost food in your refrigerator instead of under running water, and opt for water and energy-efficient appliances. Saving water isn't a temporary solution to California's drought; water conservation needs to be a permanent conscious effort by everyone.
View the Governor's Executive Order
California's Water Crisis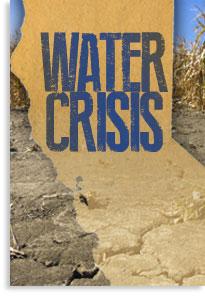 California is experiencing a serious drought. 2013 was the driest year in our state's recorded history and reservoirs are below average. Almost 99% of California is considered abnormally dry or worse; almost two-thirds of the state is in extreme drought.
Governor Brown recently declared a statewide drought emergency and urged residents to reduce water consumption by 20%. Additionally, my colleagues in the State Assembly and I have worked to develop a water bond proposal for the November 2014 ballot. The bond includes funding for improving drinking water quality, protecting rivers and watersheds, improving the reliability of clean water delivery, protecting the state's Delta water system, and funding storage projects that will protect us from future droughts. This bond proposal is a responsible approach to addressing California's water crisis.
As state lawmakers work to place the bond before voters, residents must also do their part to reduce water consumption. It's imperative that we all work together to conserve California water. None of us can afford to waste it.
For detailed water conservation tips, visit www.saveourh2o.org/. You can also contact my office to learn more.