August 2018 Newsletter

Get on board with the Americans with Disabilities Act (ADA)
Small-business owners: bring your questions about ADA compliance to a free workshop I am co-sponsoring with the Governor's Office of Business and Economic Development (GO-Biz) and the Discovery Bay Chamber of Commerce.
Thursday, Aug. 9
10:30 a.m. - 12:30 p.m.
Discovery Bay Steakhouse Sports Bar & Grill
2477 Discovery Bay Blvd.
The Small Business ADA Compliance Workshop will feature a panel of experts from the California Commission on Disability Access, the California Division of State Architects and the California State Treasurer's Office. It will be moderated by California Small Business Advocate Jesse Torres.
Register in advance here

---
Meet my staff at the Fairfield Farmer's Market
If you need assistance with a state agency, want to discuss state issues, or if you are just curious about what an Assemblymember does, stop by the #TeamFrazier table at the Fairfield Farmer's Market. Staff will be on hand to assist you.
Fairfield Farmer's Market
Thursday, Aug. 23
3 p.m. - 7 p.m.
Corner of Texas and Jefferson Streets
---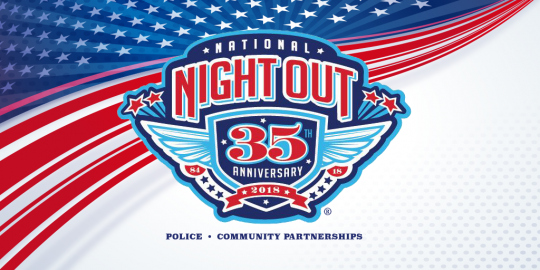 National Night Out
Please join #TeamFrazier on Tuesday, Aug. 7, as we celebrate National Night Out at events throughout my district.
This is the 35th year that neighborhoods across America have been asked to combat crime by locking their doors, turning on their outside lights and spending the evening getting to know their neighbors and local police.
#TeamFrazier will be popping in on activities, so be sure to say hi!
Here's where to find out more about National Night Out activities in your community:
---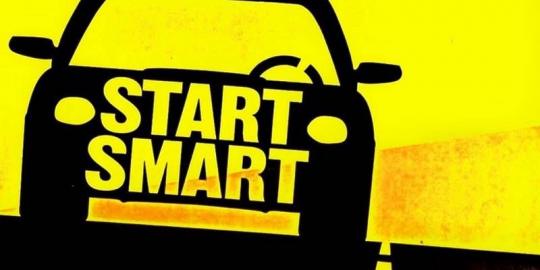 Off to a Smart Start
If you've got a newly licensed 15- to 19-year-old driver in your home – or one who hopes to become licensed soon – bring them to the CHP Start Smart class I am co-sponsoring this month in Vacaville.
Start Smart helps new teen drivers become more aware of their responsibilities. During the free two-hour class, CHP officers will speak candidly to teens and their parents or guardians about topics such as speeding, DUI and distracted driving, seat belt use, and what to do in case of an accident.
Wednesday, Aug. 15
6 p.m. - 8 p.m.
Vacaville Public Library Cultural Center
Advance registration is not required, but signups are helpful.
RSVP on Facebook
---
Drive carefully when schools reopen
Kids return to school this month, and it's up to all of us to drive safely. The California Office of Traffic Safety offers some timeless tips for navigating school traffic:
Plan your route ahead of time, and give yourself a few extra minutes to accommodate possible delays.
Follow the posted speed limit inside school zones, which is often 25 mph but may be as low as 15 mph. Keep an eye out for children in the area.
If you must use your phone, pull over into a parking spot when it is safe to do so.
Avoid distractions, such as eating, applying makeup, changing the radio, or using mobile devices.
Be extra aware around school drop-off zones, and make sure your kids are, too.
Children and adults are encouraged to walk or wheel (on bike or skateboard) to school rather than driving.
Solano and Contra Costa counties have Safe Routes to School programs and you can learn more about them online at: https://solanosr2s.ca.gov/ or https://511contracosta.org/schools/.
---
School supplies for students in need
Many families struggle to provide their children with the supplies they need to start the school year. Thankfully, local organizations gather and distribute supplies and backpacks to those in need. Here are some of the distributions that will be taking place
Fairfield
Fairfield's Fun on the Run will give away backpacks to students ages 4 to 15 during the mobile recreation center's regular site visits Aug. 6-10. Please follow the link to the different site locations, or the Fairfield City link.
The Fairfield-Suisun Unified School District's Annual Back to School Resource Fair
Saturday, Aug. 11
10 a.m. to 1 p.m.
St. Mark's Lutheran Church
1600 Union Ave.
Vacaville
Up to 150 Vacaville students can receive backpacks and supplies at Shiloh Baptist Church
Sunday, Aug. 12
Tickets handed out at 12:30 p.m.
Distribution begins at 1:30 p.m.
Shiloh Baptist Church
185 Chandler St.
Students must be accompanied by a parent or guardian.
---
Summer Fun: The Lip Sync Challenge
It was fun to see our California Highway Patrol division in Contra Costa County join the Lip Sync Challenge sweeping the nation this summer. If you haven't caught the video yet, you can enjoy it here: