August Newsletter

In This Edition
It's that time of year again – watch out for kids returning to school in your neighborhood
Kids throughout Assembly District 11 will be starting back to school in the next few weeks. Some may have started school already.
This means it's time for drivers to slow down and pay closer attention to pedestrians and bicyclists, especially when we are traveling through our neighborhoods in the mornings and afternoons.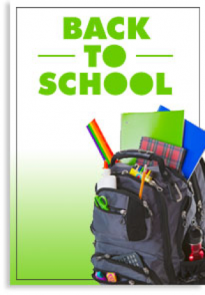 Speed counts when it comes to pedestrian safety. A pedestrian who is struck by a vehicle traveling at 20 mph is likely to be badly hurt or killed 10 percent of the time, according to Safe Kids Worldwide. But at 40 mph, that likelihood jumps to 80 percent.
Accidents caused by distracted driving are on the rise nationally. It's of particular concern around schools. Slowing down and keeping eyes on the road will go a long way to keeping our children safe.
Driving children to school every day may not be the safest option, when you consider that traffic congestion around schools creates its own problems and hazards. Walking or biking to school is good exercise for kids – and the adults who may accompany them. Many schools in Solano and Contra Costa counties have benefitted from Safe Routes to School programs that identify and help remove the barriers that keep youngsters from getting to school safely on foot or by bike.
The Walking School Bus is one example. Parents in a neighborhood take turns escorting children to and from school each morning. As the folks at Safe Streets Diablo put it, "It's like a carpool, without the car." An informal walking school bus can be as simple as two families who take turns walking the kids to school, while more formal groups may have structured meeting points, timetables and regularly rotating schedules of trained volunteers.
Safe Streets Diablo, which partners with school districts in East Contra Costa County, and the Solano Transportation Authority, which does the same in Solano County, offer information and safety tips for families who want to encourage their kids to walk or bike to school. You can find this information online at Street Smarts Diablo Region or the Solano Transportation Authority.
You can also contact them by phone or email:
---
Coming soon to make our waterways safer: California Boating Cards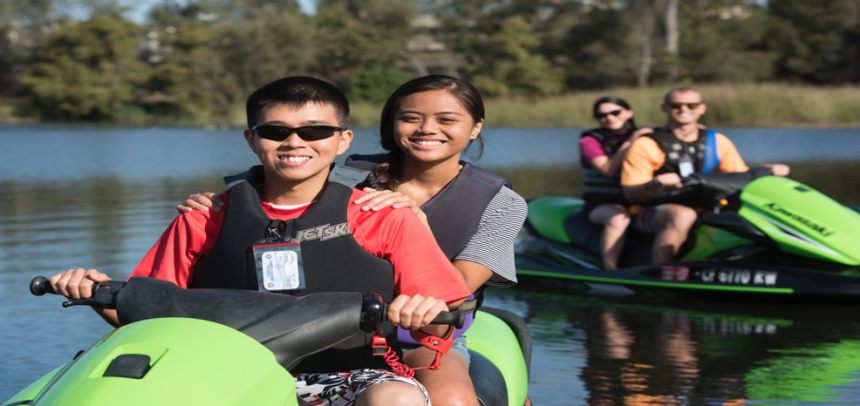 If you are a boater in California, you will soon be required to carry a California Boater Card when operating a vessel on state waterways. This card will be granted to those who successfully complete a boater safety education examination approved by the State of California and the National Association of State Boating Law Administrators (NASBLA).
The goal is to promote safety on the water. U.S. Coast Guard accident data show there are fewer boating-related accidents and fatalities in states with mandatory boating safety education programs, compared to states without such requirements.
California Boater Cards will be issued by the California State Parks Division of Boating and Waterways. Effective January 1, 2018, boaters age 20 and younger will be required to carry these lifetime cards. The next age group – 25 years or younger – will be required to have cards beginning January 1, 2019. The age requirements will continue to increase until 2025, when all state boaters will be required to carry a card.
NASBLA/state-approved boater safety education courses can be taken online, in a classroom, or by home study. To find a current list of approved courses, the phasing-in schedule for the card, or answers to any other questions regarding this new requirement, please visit www.CaliforniaBoaterCard.com or call the Division of Boating and Waterways at (888) 326-2822.
---
National Night Out is August 1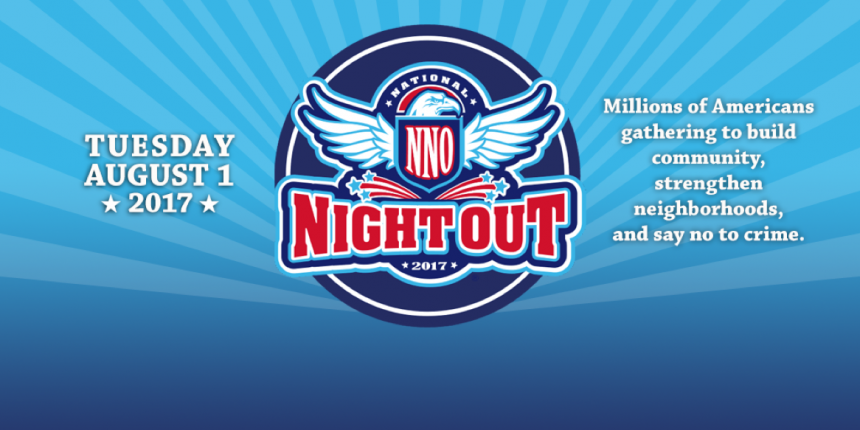 If it's the first Tuesday in August, it must be National Night Out, the annual event that promotes neighborhood camaraderie and police-community partnerships that make our neighborhoods safer.
This year, National Night Out falls on August 1. Some 38 million neighbors in 16,000 communities across the nation are expected to take part.
Neighborhoods throughout Assembly District 11 are included in those numbers. For some, it will mean residents sitting out on their front porch or yard, perhaps with a neighbor or two. Others will throw block parties and host barbecues. And a few are hosting city-wide celebrations to bring together public safety officers with the people they are sworn to protect.
This is the 34th year that America has observed National Night Out, which is designed to strengthen neighborhood spirit and police-community partnerships; heighten awareness of crime prevention; generate support for and participation in anti-crime efforts such as Neighborhood Watch or the Crime Free Multi-Housing Program and send a message to would-be offenders that neighbors are united and organized.
So turn on your outside lights, lock your doors and spend the evening outdoors with your neighbors on Aug. 1.
Here's how to find out more about National Night Out activities in Assembly District 11 communities: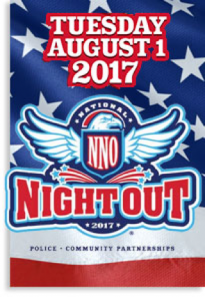 Antioch: For information about neighborhood gatherings, call Lt. Schnitzius at 925-779-6973 or email tschnitzius@ci.antioch.ca.us.
Brentwood: For information about neighborhood gatherings, contact Senior Community Services Officer Michele Keady at (925) 809-7780 or email mkeady@brentwoodca.gov
Fairfield: For information about neighborhood gatherings, contact Crime Prevention Specialist Jeremy Profitt at (707) 428-7789.
Oakley: For information about neighborhood gatherings, contact Marisa Aguilar, PSA/Administrative Assistant, at (925) 625-8854 or email aguilar@ci.oakley.ca.us
Pittsburg: The Pittsburg Police Department sponsors a city-wide gathering from 5 to 8 p.m. at Small World Park, 2551 Harbor St., Pittsburg. The free event features rides, bounce houses, music, police vehicles, the SWAT Team, K-9s and motorcycles. Also: child fingerprinting and safety information, pony rides, crawdad fishing and free hamburgers, hot dogs and soft drinks.
Suisun City: The Suisun City Police Department and The Salvation Army's Kroc Center will host a Community Block Party from 5 to 8 p.m. in Carl E. Hall Park, 609 Pintail Drive, Suisun City. For more information, call the Suisun Kroc Center at (707) 439-7880.
Vacaville: For information about neighborhood gatherings, contact Crime Prevention and Community Outreach Specialist Gretchen Ash at (707) 449-5432 or email gretchen.ash@cityofvacaville.com.
---
Capitol Update
2017-18 State Budget balanced and on-time
Under the leadership of Assembly Speaker Anthony Rendon, the Legislature delivered a budget in June that was balanced and on time. The budget prioritizes working families by expanding the Earned Income Tax Credit to reach an additional 1.1 million households, funds early child care and boosts spending for K-12 education and all higher education institutions. This year's budget makes new investments in transportation, streets and roads and other infrastructure. The budget also builds the state's rainy day reserve to a total balance of $9.9 billion.
Legislation
This legislation session is marked by important transportation investments, sweeping regulatory reforms and economic development policies that will expand the workforce for decades to come. Legislative leaders finalized a transportation deal that will fix California's crumbling streets and roads and create tens of thousands of new middle class jobs. The new cap-and-trade reauthorization bill includes important regulatory reform provisions that will ease compliance for businesses in every sector of the economy and create investments in updating technology in the most cost-effective manner possible to protect the environment and create jobs. Finally, the Legislature is poised to make important changes to state housing policy to finally address the housing crisis through new investments in housing stock and regulatory streamlining to get California's construction industry back to work building affordable communities for working families.
District priorities
My 2017 legislative package focuses the needs of residents of Assembly District 11 with bills that address education, public safety, special needs and investments in our children. This package of bills moving through the Legislature also includes measures to ensure accountability in government, improve services at the Department of Motor Vehicles and protect the Heart of the Delta and the millions of people that rely on it from unelected bureaucrats in Sacramento. Several items are currently in the Senate awaiting hearing in the Senate Appropriations Committee leaving only a few more steps until adoption and submission to the Governor for final approval.
In July I co-chaired the first meeting of the California Legislative Delta Caucus, comprised of state lawmakers who represent the Delta region. The Caucus is strongly united in opposition to the governor's proposed tunnels. One of our primary tasks will be to identify workable alternatives to these potentially disastrous tunnels. I have been and will continue to be a conscientious and determined advocate for the Delta, and that means doing everything in my power to stop them from ever being built.
---

Public Policy Forum
I will be joining Congressman John Garamendi, State Senator Bill Dodd and Solano County Supervisor John Vasquez in a discussion about the state of business at all levels of government. This free public forum is sponsored by the Vacaville Chamber of Commerce, in conjunction with the Fairfield-Suisun, Dixon, Benicia and Vallejo chambers.
Thursday, August 10
3:30-5 p.m.
Travis Credit Union Community Room, 1 Travis Way, Vacaville
For more information, call Radmehr Nowroozi at the chamber, (707) 624-0594, or email rad@vacavillechamber.com
 
Senior Scam Stopper
Join the Contractors State License Board, local law enforcement and other government agencies to learn how to protect yourself and your loved ones from identity theft, financial and health care fraud, and home repair scams.
Friday, August 25
2 to 4 p.m.
Rio Vista Senior Center, 25 Main Street, Rio Vista
To RSVP, please call my Fairfield office at (707) 399-3011.
 
FSUSD Summer Food Program
Free lunches for children up to age 18 are available weekdays while school is out. No registration or identification is required.
Monday-Friday, through August 11
11:30 a.m. to 1:30 p.m.
2101 Courage Dr., Fairfield
For more information, call Alyssa Perry at (707) 784-2137
 
Community Health and Sports Fair
Kaiser Permanente Vacaville hosts this free event, geared toward providing parents and coaches with safety and health resources for athletes of all ages. Topics covered include concussions, ACL injury prevention, sports nutrition, and more. Automated Electric Defibrillators will be demonstrated.
Saturday, August 5
9 a.m. to noon
Kaiser Permanente Vacaville Medical Center, 1 Quality Drive, Vacaville
For more information, email Cindy.Lehfeldt@kp.org
 
Antioch Concerts by the River
Enjoy free music in historic downtown Antioch. Bring lawn chairs or blankets (no alcohol). Pets permitted on leash.
Saturdays, Aug. 5, 12, 19 and 26
6 to 8 p.m.
Waldie Plaza, 2nd and I streets, Antioch
For more information, please contact Diane Gibson-Gray at (925) 779-7018 or Diane@Art4Antioch.org
 
Annual '50s Bash
Join the Bethel Island Chamber of Commerce for this annual event which includes a classic car and bike show, Lion's Club Catfish races, and more. This is a fun, free event for the whole family.
Saturday & Sunday, August 19 & 20
9 a.m. to 4 p.m.
Bethel Island Community Park, Bethel Island
For more information, call (925) 684-3220 or visit: www.bethelisland-chamber.com/annual-50s-bash/
 
Hot August Bites
Returning to Rio Vista for the fourth season, this family-oriented rib and chili cook-off event was created to help support local youth organizations. Attendees can enjoy food, music, crafts, downhill racing, and a car show. Admission is free.
Saturday, August 19
10 a.m. to 9 p.m.
Main Street, Rio Vista
For more information or to enter contests, call (707) 386-9265 or visit: www.hotaugustbites.net or www.facebook.com/riovistahogaugustbites
 
26th Annual Tomato Festival
Produced by the Fairfield Main Street Association, the festival draws more than 25,000 visitors to Fairfield's historic downtown.  Admission is free. Sample tomato varieties at the tasting tent, enjoy music and entertainment, and visit artist, commercial and food vendor booths.
Saturday & Sunday, August 19 & 20
11 a.m. to 7 p.m. Saturday; noon to 5 p.m. Sunday
Texas Street between Jefferson and Pennsylvania streets in Downtown Fairfield.
For more information call (707) 422-0103 or visit www.fairfieldmainstreet.com