July 2018 Newsletter

SATURDAY HOURS, ONLINE SERVICES COULD SHORTEN DMV LINES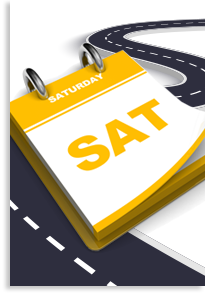 Good news! More than 40 field offices in California are now open from 8 a.m. to 1 p.m. on the first and third Saturdays of each month.
Fairfield's office will begin offering Saturday services on July 7, while the Concord and Sacramento offices started the service in June.
The expanded hours are in response to greater demand at the Department of Motor Vehicles, brought on when it began issuing REAL ID driver's licenses and identification cards in January.
Effective October 2020, anyone who wishes to board a domestic airline flight or enter a federal facility – including a military base – must present this new type of identification.
Obtaining the federally compliant REAL ID cards requires a personal visit to the DMV, where a number of documents must be presented. For complete DMV instructions on what is needed to apply visit REAL ID.
DMV customers who don't require REAL IDs are encouraged to avoid making unnecessary trips to a field office for simple transactions that can be completed online, by mail, at a DMV Now Self-Service Terminal or at partner organizations, which may charge a fee for their services.
DMV Online Services
Renewing a regular driver's license or ID Card
Paying a registration suspension fee
Completing a notice of transfer and release of liability
Ordering personalized license plates
Requesting a driver record
DMV Now Self-Service Terminals
Print new registration cards
Print new license tags
DMV Now kiosks are available in 60 field offices and 40 retail locations, including the Pittsburg Field Office at 1399 Buchanan Road.
Those who do need to make a trip to a DMV office are encouraged to book an appointment. They can be scheduled up to 90 days in advance using the DMV's website or by calling 1-800-777-0133.
---
BE PREPARED FOR FIRE SEASON
As fire season picks up,  now is the time to plan what you and your family will do should a fast-moving fire force you to flee your home. If family members are separated, where will you meet? Where are the important documents you need to have with you? Is your emergency evacuation kit packed and ready to go?
Most important, how will you know if your neighborhood is under threat? Fortunately, Assembly District 11 residents have the ability to sign up for emergency alerts through each of their counties:
Solano: Alert Solano
Sacramento – Yolo – Placer:  SacramentoReady
Contra Costa:  Contra Costa Community Warning System
For help with preparing for any emergency, visit the Red Cross.
I also have brochures with great advice about being prepared. If you'd like one, contact my District Office in Fairfield at (707) 399-3011 or Brentwood at (925) 513-0411.
---
FUN ON THE FOURTH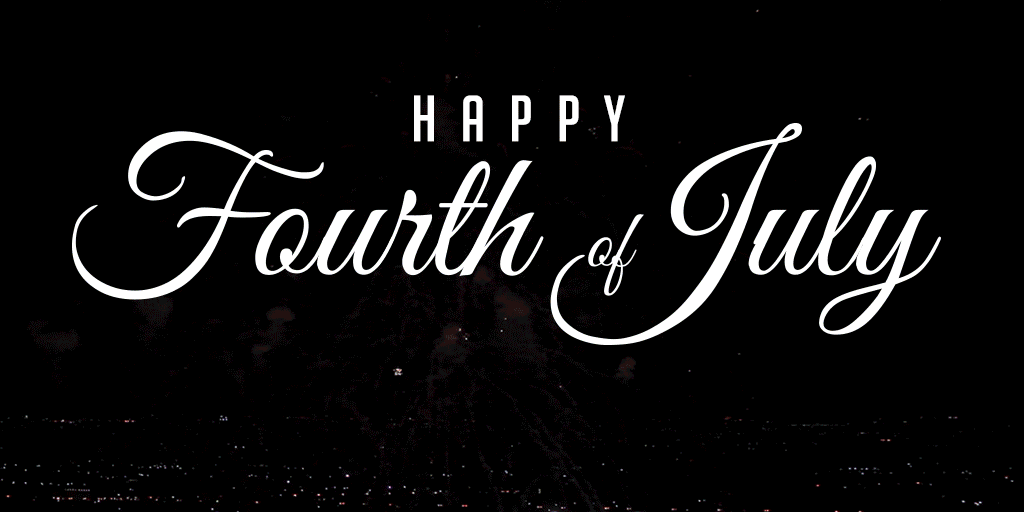 The Fourth of July is coming up, and residents all over our community will be celebrating. Here are some of the free events and fireworks shows to enjoy:
---
Brentwood Classic 4th of July Parade and Celebration
Brentwood hosts a Children's Parade and a Fourth of July Parade, followed by a celebration in the park which features food, classic picnic games and live entertainment.

Wednesday, July 4
9 a.m.: Children's parade begins at 1st and Birch streets
9:10 a.m.: 4th of July Parade begins at 1st and Birch streets
10 a.m.-1 p.m.: Celebration at City Park, 710 Second Street, Brentwood
For more information, visit www.brentwoodca.gov
---
Fairfield Independence Day Parade
Join me at the parade and enjoy pure Americana with your family, neighbors, and friends to celebrate our great country during Fairfield's annual parade. This year's theme is "A Star Spangled Salute to America's Heroes."

Wednesday, July 4
10 a.m.
Parade starts at Kentucky and Taylor Streets and travels down Texas Street to Union Avenue
For more information, call the Fairfield Main Street Association at (707) 422-0103 or visit http://fairfieldmainstreet.com
---
Walnut Grove Fire District 4th of July Parade
The parade will set off from the Fire District headquarters and will weave in and out of residential streets on the west side of the river for about 2 miles.

Wednesday, July 4
10 a.m.
Parade starts at 14019 Grove St. in Walnut Grove
For more information, call Fire Marshal Warren Teteak at (916) 776-1111.
---
City of Antioch Old Fashioned Hometown 4th of July
The City of Antioch will celebrate our nation's birthday, as well as the anniversary of its naming in 1851, with An Old-Fashioned Hometown 4th of July. The free all-day event includes a parade, festival and fireworks.

Wednesday, July 4
11 a.m.: Parade starts at West 2nd and E streets in downtown Antioch
4 p.m.: Fourth of July festival at the Contra Costa County Fairgrounds, 10th & L Streets, Antioch, which includes a car show, Kids Zone, food and craft vendors and live music
9:30 p.m.: Fireworks show at the fairgrounds
For more information, visit www.celebrateantioch.org.
---
Suisun City 4th of July Celebration
Celebrate America's birthday with free live music, craft vendors, family entertainment and a huge fireworks display over the Waterfront.

Wednesday, July 4
11 a.m. to 10:30 p.m. (Fireworks launch at about 9:15 p.m.)
Suisun City Historic Waterfront, 800 Kellogg Street, Suisun City, CA 94585
For more information, call Suisun City Recreation and Community Services at (707) 421-7200 or visit http://bit.ly/SuisunFourth2018
---
Oakley's 19th Annual Cityhood Celebration
Join the City of Oakley and the community for a free, family-friendly event to commemorate the anniversary of Oakley incorporating as a city in 1999, and also to celebrate Independence Day.

Saturday, July 7
6 to 10 p.m.
Freedom High School soccer basin, 1050 Neroly Road, Oakley, CA 94561
For more information, call 925-625-7044 or email coelho@ci.oakley.ca.us
---
Vacaville 4th of July Celebration
The annual, free July 4th concert and fireworks show features country band Branded and rock band Rubicon.

Wednesday, July 4
6:30 to 9:30 p.m.
CreekWalk Plaza in Andrews Park, Vacaville, CA 95688
For more information, call (707) 469-6694 or email specialevents@cityofvacaville.com
---
Travis Air Force Base 4th of July Celebration
Travis is partnering with Intel to feature The Shooting Star Drones. The celebration will include food, vendors, snow cones, bounce houses, music and other family-friendly activities. Event is limited to the 2,500 non-military persons and 2,500 military persons.

Wednesday, July 4
The Forbes Gate opens at 6:30 p.m., with fireworks around 9 p.m.
Address: Non-military public may park in designated lot off DeRonde Drive in Fairfield, across from Vanden High School; walk to the security check at the Forbes Gate at Golden West Middle School. (Non-military handicap parking is available at Golden West.) Buses will take visitors to the viewing area. Military families with proper ID may park in the Base Exchange lot.
For more information, visit https://www.facebook.com/events/1838998406397028/.
---
Rio Vista/Isleton/Delta Fireworks Show
The 60th Annual Barron Hilton Fireworks Show is shot from a barge anchored off Mandeville Tip on the San Joaquin River. View it by boat at Mandeville Tip or from land along the Delta Loop or at Windmill Cove.

Wednesday, July 4
8 to 11 p.m., with fireworks around 9:15 p.m. (dusk)
Address: Mandeville Tip County Park
For more information, (916) 777-4041
---

Hope you have a safe and happy holiday.
Sincerely,