June Newsletter

If it's June, it's time for the Special Olympics Northern California Summer Games, an event for which I'm a longtime volunteer. It's also time to honor the Assembly District 11 Small Business of the Year. And, whether you are planning to hit the road this summer or just travel locally to some of the events listed in my Community Calendar, the California Highway Patrol has some valuable driving trips.
As always, if you have comments or questions, please contact my office.
In This Edition
Special Olympics Northern California Summer Games
One of my favorite events of the year is coming up in a few weeks: The Special Olympics Northern California Summer Games.
Held on the campus of the University of California, Davis, the Summer Games give children and adults with intellectual disabilities the chance to show the athletic skills they've acquired after weeks of training and competing at regional events.
This will be my 15th year as a volunteer at the Summer Games. I'm just one of 1,200 volunteers who come out during the weekend – along with another 250 volunteer coaches.
Why do we do it? I can't speak for others, but, for me, it's the love and openness of the athletes that keep me coming back.
Helping members of the disabled community has been a passion of mine since high school, when I had a close friend with special needs. I had an opportunity to get him on the football team and onto the field for a few plays. I saw how happy that made him and what it meant for everyone on the team. The experience stayed with me.
In Special Olympics programs throughout the state, some 96,000 Californians now have the opportunity to participate in the sports they love, and to develop lifelong friendships and skills.
That's why I was pleased to sponsor Assembly Concurrent Resolution 64 this year, which declared May 22, 2017, as Special Olympics Day, and Assembly Bill 2371 last year, which now allows individuals filing California Income Tax returns to make voluntary contributions to a Special Olympics Fund.
Special Olympics athletes are some of the healthiest, most confident, and happiest people I've had the privilege to know. I look forward to seeing old friends and getting to know new athletes and volunteers this June 24 and 25 in Davis.
Another thing I like about this time of year is that I get to partner with the California Small Business Association and honor a small business in my Assembly District. This year, I'm pleased to recognize a Discovery Bay-based business known for its top-notch service to its customers and the community as a whole: Captain Morgan's Delta Adventures.
I'm also thrilled to honor its owners, Frank and Melinda Morgan, who care as passionately about the Delta as I do.
Founded in 2012, Captain Morgan's Delta Adventures books 165 cruises each year in the Sacramento-San Joaquin River Delta aboard the Rosemarie, a 55-foot boat named in memory of Frank's mother.
Frank Morgan, who captains the boat, has been exploring the Delta's 1,100 miles of river channels since he was a teenager. His knowledge and experience contribute greatly to his passengers' enjoyment of the beauty and recreational benefits of the Delta.
The firm also supports dozens of local nonprofit organizations by providing cruise tickets to raise money for much-needed community and charitable programs. As sponsors of the Discovery Bay Community Foundation, the Morgans contributed to the purchase of a community work boat.
In addition, Frank Morgan was instrumental in creating the Lighted Buoy Legacy Project, which paid for entrance and speed buoys in the main channels of Discovery Bay and identification signs throughout.
The Morgans and their business were recognized as the Assembly District 11 Small Business of the Year at the Capitol on June 5, but you can help me congratulate them during a reception from 4:30 to 6:00 p.m. Thursday, June 29, at the Discovery Bay Community Center, 1601 Discovery Bay Blvd., Discovery Bay. To RSVP, please call my Brentwood office at (925) 513-0411.
Road Safety
The end of the school year brings with it the beginning of vacation season, and that can mean spending more time on the roads and highways. Whenever you are traveling, please do so safely.
From my perspective as the father of a child lost in a fatal traffic accident and as chair of the Assembly Transportation Committee, here are the top three things drivers (and passengers) can do to protect themselves and others:
Wear a seat belt, and make sure everyone in the car is securely buckled in, especially children, who are required to ride appropriate safety seats.
Don't drink and drive – and don't ride in a vehicle with a driver who has been drinking.
Don't drive when you are distracted. And don't even think about texting and driving.
The California Highway Patrol also encourages drivers to be prepared to manage the summer heat by adhering to these safety tips:
Never leave children or animals unattended in a vehicle. It only takes minutes for the interior temperature of a vehicle to reach dangerous levels and have tragic results.
Make sure your vehicle is ready for summer travel. Check your vehicle's tires and radiator system. Summer temperatures place extra demands on your vehicle and it should be properly checked to ensure safe travels.
Be prepared. Even well-maintained vehicles break down sometimes. Carry an emergency kit, water, cellular telephone and charger, jumper cables, flashlight with extra batteries, a good spare tire, and a jack.
Get directions to your destination and check the road and weather conditions in advance. Consult travel applications on your mobile phone or visit either the CHP's or California Department of Transportation's Web site.
Check your surroundings for children, pets, or other pedestrians before backing out of a garage or driveway. Driver visibility can be significantly reduced on sport utility vehicles, trucks, and other large vehicles.
The CHP offers a variety of traffic safety programs throughout the Bay Area. To enroll yourself or a family member, visit the website CHP-BayArea.Eventbrite.com.

For all Community Events, please contact my offices if you have any questions: Brentwood (925) 513-0411 or Fairfield (707) 399-3011.
Small Business of the Year Reception
Help me congratulate Frank and Melinda Morgan whose firm, Captain Morgans Delta Adventures, is Assembly District 11's Small Business of the Year.
Thursday, June 29, 2017
4:30 to 6 p.m.
Discovery Bay Community Center
1601 Discovery Bay Blvd., Discovery Bay
To RSVP, please call my Brentwood office @ (925) 513-0411.
Pittsburg Unified School District 6th Annual Summer Meals Kick-Off
Join the PUSD Child Nutrition Services Department for a health and fitness event that provides students and families with the tools they need to make healthy choices in their daily lives.
Friday, June 9, 2017
11:30 a.m. to 1:30 p.m.
Buchanan Park
4150 Harbor St., Pittsburg
For more information, contact Anita Dumay @ (925) 473-2419.

Second Saturdays in Isleton
The Isleton Chamber of Commerce welcomes you to explore the historic town of Isleton every second Saturday of the month through November.
Saturday, June 10, 2017
5 to 8 p.m.
Downtown Isleton
Main Street, Isleton
More information can be found online at www.isletonchamber.com or call the Isleton Chamber of Commerce @ (916) 777-4800.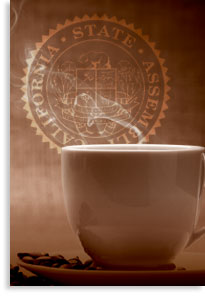 Coffee with a Cop
Join your neighbors and California Highway Patrol officers for this meet and greet, an opportunity to ask questions and voice your concerns.
Tuesday, June 13, 2017
8:30 to 11 a.m.
Starbucks Coffee
2285 Railroad Avenue, Pittsburg
For more information, contact CHP Contra Costa via Facebook or call Officer Brandon Correia @ (925) 586-1879.

The City of Brentwood and the Brentwood Chamber of Commerce are co-hosting a business-to-business mixer geared to those who work out of their homes and who don't have a brick and mortar business.
Thursday, June 15, 2017
5:30 to 7:30p.m.
Brentwood Chamber of Commerce
35 Oak St., 2nd Floor, Brentwood
RSVP required. Register online or by calling Laura Young @ (925) 634-3344.

The Rio Vista Chamber sponsors this opportunity to explore downtown Rio Vista.
Third Thursdays in Rio Vista
Thursday, June 15, 2017
4 to 7 p.m.
Downtown Rio Vista
Main Street, Rio Vista
For more information, "like" the Rio Vista Third Thursday page on Facebook or call the Rio Vista Chamber of Commerce @ (707) 374-2700.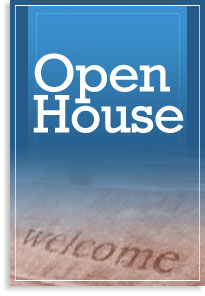 Fairfield Fire Station 35 Grand Opening Ceremony and Open House
The open house includes an obstacle course for kids, goodie bags, a photo booth, free popcorn and hot dogs, and free smoke detectors. Meet Smokey, Sparky and Fairfield firefighters, and tour the station.
Thursday, June 22, 2017
6 to 8 p.m.
Fire Station 35600 Lopes Road, Cordelia
Park at Rodriguez High School, 5000 Red Top Road, Fairfield, and take the free shuttle to the station.
For more information, contact Deputy Chief Matt Luckenbach at mluckenbach@fairfield.ca.gov
Sincerely,