March 2018 Newsletter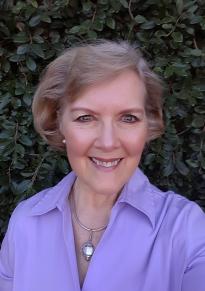 Now that Women's History Month has arrived, I'm pleased to announce my selection for Assembly District 11's Woman of the Year: Lynn Gursky, an educator and longtime member of the agribusiness community in Brentwood.
Lynn came to Brentwood in 1968, after marrying the late Roy Gursky, whose family operated a cattle business. In 1980, they started Gursky Ranch and she continues to run Gursky Ranch County Store, which sells specialty and gourmet foods, with her son and daughter-in-law.
An educator for 32 years, Lynn taught at Knightsen Elementary School, eventually becoming a mentor teacher and later the Director of Curriculum and Coordinator of the Beginning Teacher Program. Now retired from the classroom, she still works as a part-time education consultant.
Lynn's community efforts reflect her interests in agribusiness, education and social services. She has served nearly four decades as a member of the Brentwood Chamber of Commerce and Harvest Time Growers Association, and has also supported the Harvest Time Festival, Brentwood CornFest and Brentwood Regional Community Chest.
She served as an inaugural board member of the East Diablo Youth Soccer League, is a past officer of the Children's Home Society Velveteen Rabbit Chapter, an 11-year committee member and past chair of Relay for Life of Brentwood, and a 30-year member and officer of Soroptimist International of the Delta. Her philanthropic efforts are well known, as she and her family support numerous charities and fundraisers.
Lynn is the proud mother of sons Nathan and Stephen and the prouder grandmother of Matthew, Lauren, Sarah, Sophie and Evan. As all who know her will tell you, Lynn is a special individual: determined, elegant, graceful and kind, with a huge heart and great sense of humor.
I am honored to name Lynn Gursky as the 11th Assembly District Woman of the Year. She joins a growing list of remarkable women I've been privileged to recognize during my time in the Assembly, including Anna Eaton, Gloria Martin, Lisa Rico, Lillian Pierce and Jeanne McCormack.
I am looking forward to hosting a reception for her in the district on Friday, March 16. I hope you will join me in congratulating Lynn by attending.
Woman of the Year Reception
Friday, March 16
4:30- 6 p.m.
Knightsen Elementary School Library
1923 Delta Road, Knightsen
To RSVP, please call my District Office in Brentwood at 925-513-0411.


---
I am also pleased to note that the Solano County Women's History Month Committee has selected my Chief of Staff Jennifer Barton as its 2018 Woman of the Year. Congratulations, Jennifer!
---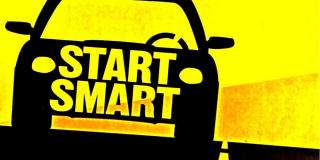 Start Smart Driving:
As many of you know, making sure young drivers travel safely on our roads and highways is a passion of mine. That's why I'm partnering with the California Highway Patrol to bring a Start Smart class to Vacaville High School on Tuesday, March 27.
The class is designed to help newly licensed and soon-to-be licensed teen drivers (ages 15 to 19) understand their responsibilities behind the wheel. The two-hour class is free, but teen drivers must be accompanied by a parent or guardian.
The Vacaville class will begin at 6 p.m. at the school, 100 W. Monte Vista Ave. For questions, please contact CHP Officer David Harvey at (707) 428-2100.   
---
Delta Aquatic Invasive Species Control Efforts Have Begun:
The battle to control aquatic "weeds" that can choke Delta waters has begun. The state Division of Boating and Waterways (DBW) started mechanical harvesting of three types of aquatic invasive species this week and will soon employ herbicides to control the rest. Please click here to view the press release.
As a Delta resident, I know how important it is to manage water weeds and to get on top of the problem early. Maintaining navigable waterways is critical for the ecology and economy of the Delta. I'm glad the Legislature's efforts to increase funding for aquatic invasive species treatment allows DBW to devote more staff and resources to this persistent problem.
To learn more about the DBW's aquatic invasive weed control program, report sightings or subscribe to updates on the control program, visit www.dbw.parks.ca.gov/AIS, or contact DBW via email at AIS@parks.ca.gov or by phone at (888) 326-2822.
---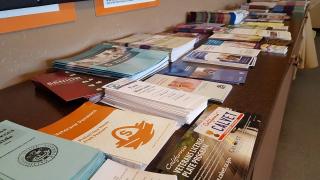 Delta District Office Hours:
Delta constituents take note: Members of my staff are available in the Delta to hear your concerns and answer your questions on the second Tuesday of each month. The next session will be March 13, and the schedule is as follows:
From 10:30 a.m. to noon at the Rio Vista Library, 44 S. Second St., Rio Vista.
From 1:30 to 3 p.m. at the Isleton Library, 412 Union St., Isleton.
From 3:30 to 5 p.m. at the Walnut Grove Library, 14177 Market St., Walnut Grove.
Staff can help you navigate state agencies, such as as the Employment Development Department, CalVet, Department of Health Care Services (Medi-Cal), or the Department of Food and Agriculture, among others. You are also welcome to stop by to talk about state-related matters.
Drop-ins are welcome, but appointments are appreciated and can be made by calling the District Office in Fairfield at (707) 399-3011.