September 2017 Newsletter

In This Edition:
Help keep our coastlines clean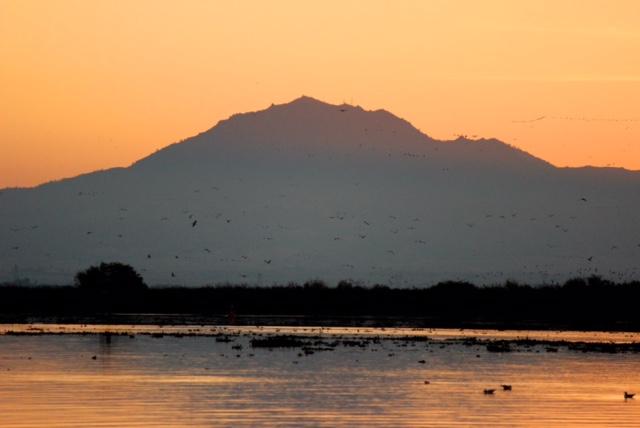 The Delta has been my home for nearly four decades, and I take great pride in representing a district that signifies the Heart of the Delta. Preserving and protecting this unique and valuable resource is as important to me as it is to you.
That's why I encourage you to take part in the 33rd annual California Coastal Cleanup Day on Saturday, Sept. 16. This annual event is a day when volunteers across the state remove trash, debris and recyclables from our beautiful coast, as well as from the shorelines of our rivers, lakes and waterways, including the Delta.
Last year, some 60,000 volunteers turned out in California to clean up 559,103 pounds of trash. Since the program started in 1985, more than 1.3 million volunteers have removed more than 21 million pounds of debris from our state's shorelines and coast.
When combined with the International Coastal Cleanup organized by the Ocean Conservancy and taking place on the same day, California Coastal Cleanup Day becomes part of the largest volunteer events of the year.
Dozens of sites within Assembly District 11 have been designated for cleanup on Sept. 16. The state's Coastal Commission has put together a map with details about the efforts, and it can be viewed at https://www.coastal.ca.gov/publiced/ccd/cleanup/#/map. Below, you will find a list of local organizations that are sponsoring efforts.
So grab your garden gloves and shade hat, put on your sun screen and bug repellent, and join thousands of fellow Californians in protecting our shorelines and waterways.
AD 11 Coastal Cleanup opportunities
All events take place from 9 a.m. to noon Saturday, Sept. 16, 2017.

Fairfield-Suisun Sewer District
20 sites in and around Suisun City, Fairfield and Travis Air Force Base
www.fssd.com/coast-creek-cleanup-day/
Contact: Kevin Cullen, KCullen@fssd.com, (707) 428-9191

Solano County
Sandy Beach Park, Rio Vista
Contact: Marissa Medders, MAMedders@solanocounty.com,(707) 374-2097

City of Vacaville
Three drop-in sites: Andrews Park, Bike Trail area behind Winco and Bike Trail on the corner of Peabody Road and Beelard Drive
www.cityofvacaville.com/creekcleanup
Contact: Peter Wanberg, Peter.Wanberg@cityofvacaville.com, (707) 469-6421

City of Antioch
Three sites: Antioch Marina, Prewett Park and Fulton Shipyard
Register online: http://www.ci.antioch.ca.us/Environment/Coastal-Cleanup-Day
Contact: Call the Environmental Resource Line at 925-779-6137 or email Julie Haas-Wajdowicz, jhaas-wajdowicz@ci.antioch.ca.us

Save Mount Diablo and the Watershed Project
Kirker Creek, 5755 Nortonville Road, Pittsburg
Register online at https://save-mount-diablo-2017-coastal-cleanup-workday.eventbrite.com
Contact: Jim Cartan: jcartan@savemountdiablo.org

Friends of Marsh Creek Watershed
Six sites: In Brentwood: Homecoming Park, Creekside Park, Ron Nunn/Apple Hill Park, and Marsh Creek between Dainty Road and Central Boulevard; in Oakley: Marsh Creek at East Cypress Road; Discovery Bay: Kellogg Creek Trail, Newport Drive and Capstan Place; Antioch:  Sandcreek Basin
Register online at www.fomcw.org/get-involved
Contact: info@fomcw.org
---
Remembering those who haven't returned
As a member of the Assembly's Veterans Affairs Committee, it is my privilege to look after programs and agencies designed to assist our men and women when they return from active military duty.
Unfortunately, not everyone who serves is able to return to civilian life. That's a loss felt most keenly by families who may not know what happened to their loved ones if they were declared Missing in Action or taken as Prisoners of War.
It's appropriate, then, that we take time on the third Friday of each September to think about these service members as we observe National POW/MIA Recognition Day.
The day came about a result of the Vietnam War, when surviving families began pushing to learn of their service members' fates. There are still 1,604 POWs and MIAs who remain unaccounted for from that war, including 166 Californians.
Those numbers are even larger from earlier wars, according to the U.S. Defense Department's POW/MIA Accounting Agency: 7,736 are unaccounted for from the Korean War, including 595 Californians, and more than 73,000 from World War II. More recent actions, fortunately, have resulted in dramatically smaller numbers: 126 are unaccounted for from the Cold War, five from Iraq and the Persian Gulf, and one from an action in Libya.
Travis Air Force Base, in the heart of Assembly District 11, will remember our nation's POWs and MIAs during a 24-hour Vigil Run that will end with a ceremony at 1:30 p.m. Friday, Sept. 15, 2017, at the 60th Air Mobility Wing Headquarters' flag pole (Building 51).
While the ceremony is limited to persons with access to the base, we should all take a moment on Sept. 15 to reflect on those who stepped up to defend our freedoms even when it meant giving up their own freedom – or their very lives.
---
Protect kids by buckling them in right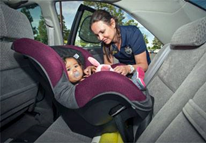 As you may know, safety on our roads and highways is important to me, particularly when it comes to kids. The single most effective thing we can do to protect our children is to make sure they are properly buckled up every time they travel.
Since January, state law has required most children under age 2 to be seated in a rear-facing car seat. All children under age 8 must ride in the back seat and use appropriate safety gear.
The California Highway Patrol offers plenty of helpful information about safety and booster seats at  http://bit.ly/CSSeats, including a "finder" to locate a nearby inspection station where  you can have your set-up looked over by professionals.
Sept. 17-23 is Child Passenger Safety Week. I'm pleased to mark the occasion by partnering with the CHP and Brentwood Police Department on a free Child Safety Seat Inspection from noon to 3 p.m. Monday, Sept. 18, at Babies R Us, 5461 Lone Tree Way, Brentwood.
Inspectors certified by the National Highway Traffic Safety Administration will be on hand to ensure that car seats and booster seats are properly installed in vehicles and to show parents and caregivers how to use the equipment.
For more information, call my office in Brentwood at (925) 513-0411.
---

East County Fall Resource Fair
Sponsored by East Bay Goodwill & EastBay Works will host a free far East County Resource Fair for anyone looking for a job, training, immigration services or other types of support.
Friday, September 15, 2017
9 a.m. to 1 p.m.
Liberty Adult Education Center, 929 2nd Street, Brentwood
For more information, call (925) 626-0103

Community Discussion Group
Voice your opinions, ideas and concerns in regard to the Vacaville Public Library and downtown Vacaville during this open forum with a casual and welcoming atmosphere.
Friday, September 15, 2017
4 to 5 p.m.
Vacaville Town Square Library, 1 Town Square Place, Vacaville
For more information, call (866) 57-ASKUS or visit the events calendar at www.solanolibrary.com

18th Annual Vacaville Jazz Festival
Experience the lively and free festival with performances by more than thirty bands and vocal groups at two venues.
Friday, September 15, through Sunday, September 17, 2017
Town Square in Downtown Vacaville and The Nut Tree on East Monte Vista Avenue
For information, call (707) 452-1351 or visit VacaJazzSociety.org

19th Annual Delta Blues Festival
This free festival includes performances by a half-dozen blues groups, as well as craft and food booths.
Saturday, September 16, 2017
Noon to 7:30pm
On Second Street in Downtown Antioch
For information, visit www.deltabluesfestival.net

Car-Seat Safety Inspection
My office is partnering with the California Highway Patrol and Brentwood Police Department to bring in National Highway Traffic Safety Administration-certified inspectors to make sure that car seats and booster seats are properly installed in vehicles. Free.
Monday, Sept. 18, 2017
Noon to 3 p.m.
Babies R Us, 5461 Lone Tree Way, Brentwood
For information, call (925) 513-0411

4th Annual Heart of Oakley Festival
Enjoy food and craft booths, local performers, community groups and activities for kids during this free festival.
Saturday, September 23, 2017
11 a.m. to 5 p.m.
Across from City Hall on Main Street, between Norcross Lane and Vintage Parkway, in Oakley
For information, call the city's Recreation Division at (925) 625-7044

Summer Jam 2
This free concert features fun and live music by Faithfully.
Saturday, September 23, 2017
4 to 9 p.m.
Discovery Bay Community Center, 1601 Discovery Bay Blvd., Discovery  Bay
For information, email info@discoverybaylions.com

8th Annual Bud Classic Car Show
See great classic cars and enjoy live music at this free event that benefits Families Helping Families, a nonprofit established by Anheuser-Busch Brewer employees.
Saturday, September 23, 2017
10 a.m. to 4 p.m.
Anheuser Busch Brewery, 3101 Busch Drive, Fairfield
For information, email fhfbudclassic@gmail.com or call (707) 429-7591.

Candy Palooza
This free-admission festival celebrates the joy of candy and offers activities and entertainment for the whole family
Saturday & Sunday, September 23 & 24, 2017
9 a.m. to 5 p.m.
Jelly Belly Visitor Center, 1 Jelly Belly Lane, Fairfield Ca, 94533
For information, call (800) 953-5592

Senior Resource Fair
Sponsored by the City of Antioch and the Antioch Senior Citizens Club, the fair will feature information about a variety of available services as well as a free breakfast and coffee.
Friday, September 29, 2017
9 to 11 a.m.
Antioch Senior Center, 415 West 2nd Street, Antioch 
For information, call (925) 778-1158