Join me in honoring our AD 11 Veteran of the Year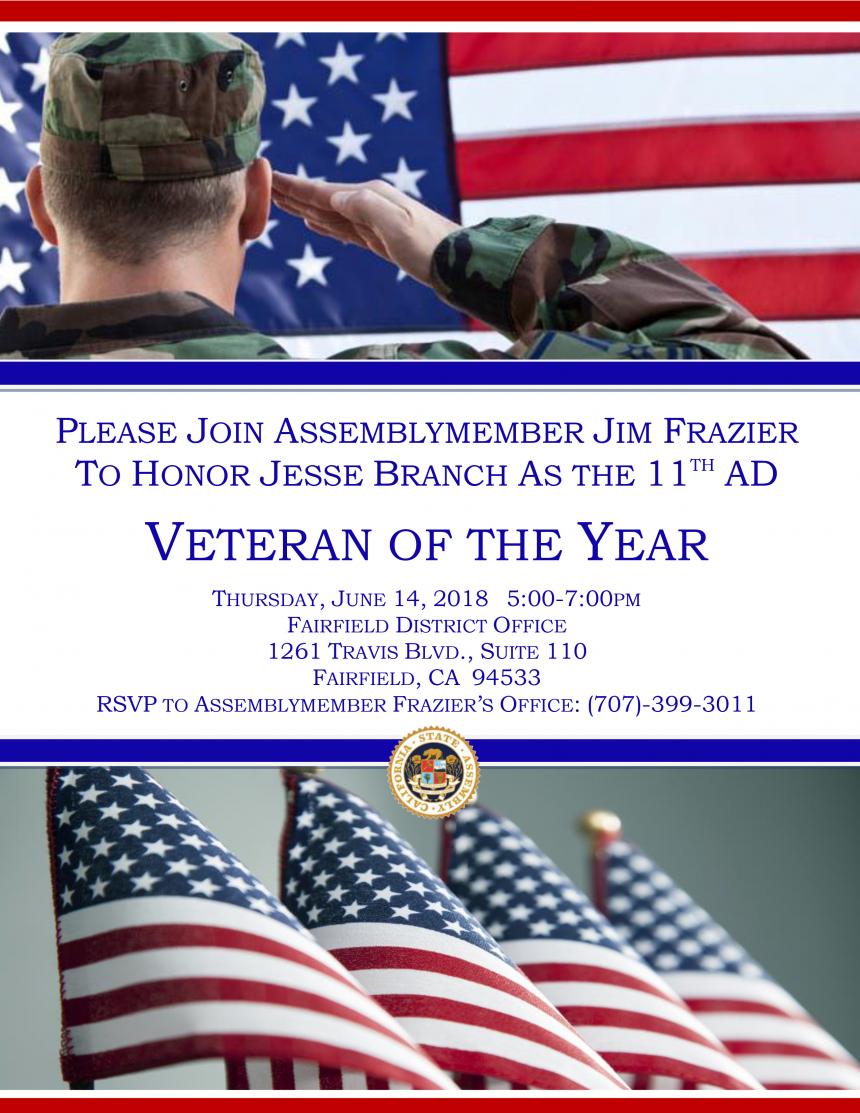 ---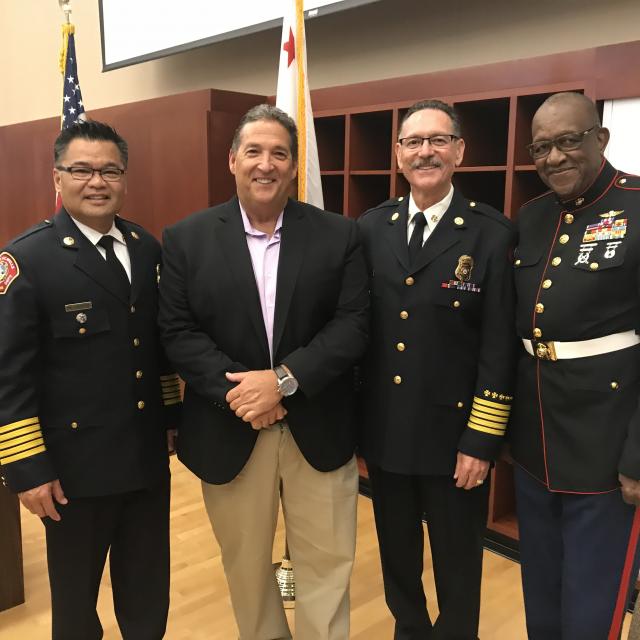 One of the best things I get to do every year is to highlight the military service and civic contributions of a veteran who lives in my district. This year, it is my honor to name U.S. Marine Corps trailblazer and Fairfield community advocate Jesse Branch as the 11th Assembly District Veteran of the Year.
Jesse is someone who offers aid to others before they even think to ask. He is passionate about working with veteran and civic organizations to make a difference in our community.
Soon after moving to Fairfield in 1987, Jesse began working at Solano Community College and was its Community Services Officer for 24 years. In addition, he served on many of its committees and boards, worked with its sports teams and individual players, and was the Athletic Boosters president for more than a dozen years. He was inducted into the Solano College Hall of Fame in 1998 and was recently named Solano Athletic Boosters President Emeritus.
Jesse is also active in Fairfield civic life, serving on the city Community Services Commission and Block Grant Committee, and volunteering with the after-school program. He still serves as a Planning Commissioner, Youth Commission adviser, Senior Center advocate, and house manager for the Fairfield Center for Creative Arts.
In addition, he is the Executive Director of Deacon Ministry and a charter member of Bethel Community Church. He is also the proud father of daughter Tracy and grandchildren Taylor and Jordan.
Like so many veterans, Jesse's passion for service stems from his 30 years in the military. He joined the U.S. Marine Corps after graduating from high school in 1951 and soon found himself in Korea where, with the 7th Marines, he took part in the Battle of Pork Chop Hill. Throughout his career, he received regular promotions and served at home and abroad, including one tour of duty in Vietnam. In 1977, he was promoted to Battalion Sergeant Major at the Marine Corps Air Station in Yuma, Arizona – one of the first African-Americans to hold this highest enlisted rank.
During his military career, Branch also earned a degree in construction engineering through Old Dominion University. By the time he retired in 1981, he had been awarded fourteen medals, including a Purple Heart and Silver Star. He remains an active, lifetime member of VFW Post 2333.
Jesse joins a growing list of veterans I've been proud to have tapped for the Assembly District 11 Veteran of the Year honor, including: Jeff Jewell, Derek McGinnis, Janet Wilson, Mike Brimer, Steve Todd and Enrico E. "Rico" Cinquini.
I am pleased to host a public reception in Jesse's honor. Please join me in honoring this dedicated veteran.
Thursday, June 14
5 to 7 p.m.
Fairfield District Office.
1261 Travis Blvd., Suite 110
To RSVP, please call (707) 399-3011.  Also, my website contains an extensive list of resources and contacts for veterans.