National Night Out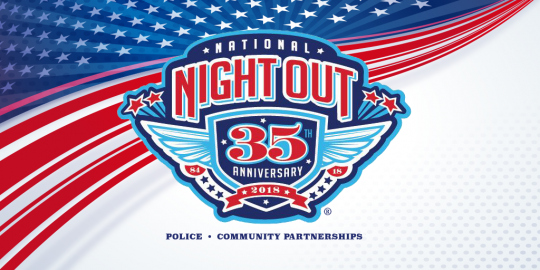 National Night Out
Please join #TeamFrazier on Tuesday, Aug. 7, as we celebrate National Night Out at events throughout my district.
This is the 35th year that neighborhoods across America have been asked to combat crime by locking their doors, turning on their outside lights and spending the evening getting to know their neighbors and local police.
#TeamFrazier will be popping in on activities, so be sure to say hi!
Here's how to find out more about National Night Out activities in your community:
•Antioch:
Contact Neighborhood Watch Coordinator Hans Ho hans.ho.NWcoodinator@gmail.com.  
• Brentwood:
Contact Senior Community Services Officer Michele Keady
(925) 809-7780
mkeady@brentwoodca.gov
• Fairfield: 
Contact Crime Prevention Specialist Ilea Martin
(707) 428-7789
imartin@fairfield.ca.gov.
• Oakley: 
Contact PSA/Administrative Assistant Marisa Aguilar
(925) 625-8854
aguilar@ci.oakley.ca.us
• Pittsburg: 
Contact Community Outreach Coordinator Toni Baldazo
(925) 252-4166
ABaldazo@ci.pittsburg.ca.us
• Suisun City: 
The Suisun City Police Department and The Salvation Army's Kroc Center will host a Community Block Party:
5 p.m. -8 p.m.
Carl E. Hall Park
609 Pintail Drive
For more information, call the Kroc Center at (707) 439-7880. 
For information about other neighborhood gatherings, call Special Operations Sgt. Jeremy Crone
(707) 421-6681 
jcrone@suisun.com.
• Vacaville: 
Contact Crime Prevention and Community Outreach Specialist Gretchen Ash
(707) 449-5432
gretchen.ash@cityofvacaville.com.