Appointments Workshop
Have you ever wanted to make a positive difference in your community, but weren't sure how?
Please join me and the Office of Assembly Speaker Anthony Rendon at an appointments workshop and learn how to apply for a state board or commission.
California State boards and commissions cover topics and issues ranging from agriculture to the delta to human services providing an opportunity for civic engagement and a chance to enrich the lives of all Californians.
This event will feature a panel discussion with current appointees detailing the application process, helpful tips and the work they now do on behalf of the state.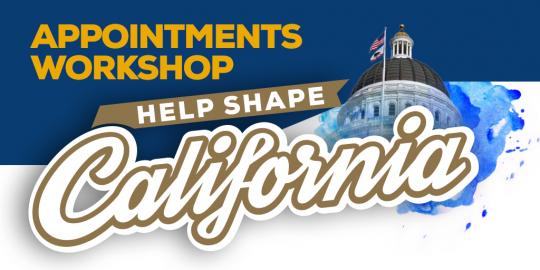 Travis Credit Union
Community Room
1 Travis Way
Vacaville
Tuesday, October 9
5:30 – 6:00 p.m. Registration
6:00 – 7:00 p.m. Program

For more information about the event:
(707) 399-3011

For more information about appointments:
(916) 319-2063