Remember Our Fallen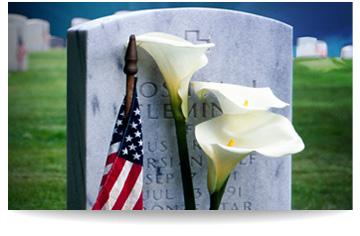 As your elected representative, and as a member of the Assembly Veterans Affairs Committee, I have the privilege of attending and representing you at ceremonies each year to honor and remember those who were lost while protecting us. I will do so again this month, as we commemorate both Memorial Day and National Peace Officers Memorial Day.
We owe a debt of gratitude to both the men and women of our Armed Forces as well as those in the ranks of our law enforcement agencies who put on a uniform and go to work to protect our well-being. For those who perished while performing their duties, the only way we can even begin to repay that debt is to remember their sacrifice.
A few weeks ago, I was honored to play a role in permanently memorializing the actions of Officer Hale Humphrey, a Solano County Sheriff's Deputy who lost his life 54 years ago when a robbery suspect rammed the roadblock where he was posted. Last year, I carried legislation to designate that stretch of Highway 12 between Suisun City and Fairfield, where he lost his life, as the Solano County Deputy Sheriff Hale Humphrey Memorial Highway.
Deputy Humphrey was one of two officers killed that night. In 2013, my legislation renamed a stretch of Highway 12 between State Route 160 and Brannan Island Road after the second officer, California Highway Patrol Officer Charles "Chuck" Sorenson.

This year, I am carrying Assembly Concurrent Resolution 49, to rename a portion of Highway 4 in Contra Costa County after Hayward Police Sgt. Scott Lunger, a Brentwood resident killed in the line of duty nearly two years ago.
There will be ample opportunities this month for all residents of Assembly District 11 to pay tribute to those who have sacrificed their lives to protect our way of life. (See calendar, below).
I encourage everyone to join me in honoring their memories.
Solano County Peace Officers Memorial Service  
Police officers and community members from around the county will gather to remember Solano's officers killed in the line of duty.
Wednesday, May 24, 2017
Noon to 1 p.m.
Solano County Peace Officers Memorial
530 Union Ave, Fairfield
Military/Veteran Banner Program Unveiling Ceremony
Banners will be unveiled to honor and recognize 32 active duty military personnel or military veterans who either reside in or have immediate family living in the City of Brentwood.
Wednesday, May 24, 2017
1 p.m.
Veterans Park
3841 Balfour Road, Brentwood
Oakley Memorial Day Observance
Oakley's Memorial Day program will include the Presentation of Colors, a performance by the Freedom High School Choir, a student decoration of the Memorial Wreath, a three-volley salute, Taps, and more!
Saturday, May 27, 2017
10:30 a.m.
Civic Center Park, 3231 Main Street, Oakley
For more information, call the City of Oakley at (925) 625-7000 or visit www.ci.oakley.ca.us.
Annual Memorial Day Program
Monday, May 29, 2017
9 a.m.
Sacramento Valley National Cemetery, 5810 Midway Road, Dixon.
For more information, go online to http://www.svncsc.org/events2.html.
Brentwood Memorial Day Ceremony
The City of Brentwood, VFW Post 10789, and the Marine Corps League are co-sponsoring this ceremony that will include a color guard presentation and special guest speakers.
Monday, May 29, 2017
9 a.m.
Union Cemetery, 11545 Brentwood Blvd., Brentwood
For more information, call the Veterans of Foreign Wars Post 10789 @ (415) 722-0923.
Antioch Memorial Day Celebration
The celebration includes a rifle salute, music and special honors for police officers, firefighters and veterans.
Monday, May 29, 2017
10 a.m.
Oak View Memorial Park, 2500 E. 18th St., Antioch
For more information, contact Denny Hollison, Commander of VFW Post 6435, at (925)766-8104.
Fairfield Memorial Day Ceremony
Sponsored by the American Legion Reams Post 182 and the Veterans of Foreign Wars, the public is invited to help honor those who have died while protecting our freedoms
Monday, May 29, 2017
10 a.m.
Old Solano County Courthouse, Texas Street and Union Avenue, Fairfield
Memorial Day Parade
Sponsored by the Rio Vista Chamber of Commerce.
Monday, May 29, 2017
Noon
On Main Street in Rio Vista
For more information, call the Chamber of Commerce office at (707) 374-2700.
Vacaville Memorial Day Ceremony
Vacaville Veterans sponsor this annual service, which will highlight Gold Star Mothers and Families and feature keynote speaker Pat Sheehan.
Monday, May 29, 2017
11 a.m.
Vacaville-Elmira Cemetery, 522 Elmira Road, Vacaville.
For more information, call 707-446-3582.