October 2017 Newsletter

Put a stop to domestic violence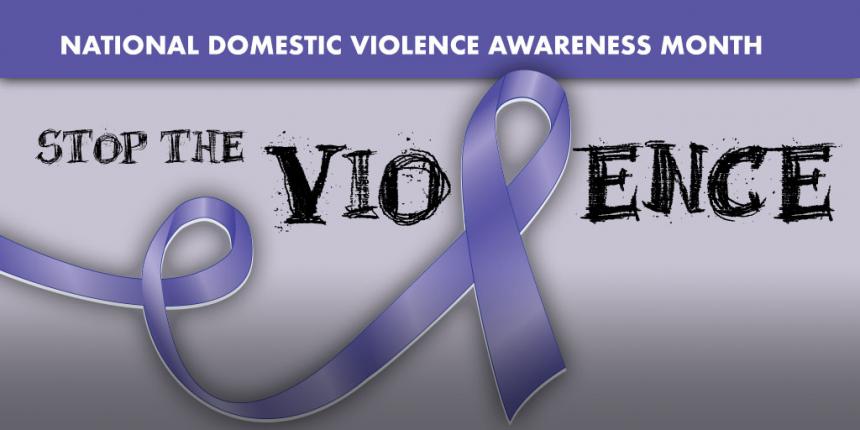 According to statistics compiled by the National Coalition Against Domestic Violence (NCADV) nearly 33 percent of women in California and more than 27 percent of men experience intimate partner physical violence, intimate partner sexual violence or stalking by an intimate partner at some point in their lives.
Between 2009-11, domestic violence homicides increased in California while other types of homicides declined. Nearly 12 percent of all homicides in California are domestic violence related.
October is National Domestic Violence Awareness Month, a time when NCADV joins with law enforcement and health organizations throughout California to sponsor activities that increase public understanding of this appalling crime.
My office will be taking part in just such an event. On Oct. 4, I am partnering with the Fairfield Police Department, the Solano County District Attorney's Office and the Solano Family Justice Center to Take a Stand Against Domestic Violence. At 6:30 p.m., we will invite the community to join us at the Fairfield City Council Chamber to screen and discuss the film, "Escalation," created by the One Love Foundation
Through public education, we can empower victims to seek assistance and end the ongoing cycle of violence.
I'm hopeful legislation I authored this year will help the effort. AB 643 would provide age-appropriate education to public school children to help them recognize unhealthy relationship patterns that are often precursors to domestic violence. Passing through the State Legislature with unanimous bipartisan support, AB 643 now awaits the governor's signature.
AB 643 is a response to research that shows nearly 25 percent of all female victims of domestic violence and 14 percent of male victims were between the ages of 11 and 17 when they first experienced a form of dating violence. By showing teens what healthy relationships should look like, and giving them tools to identify and avoid unhealthy relationships, we can reduce the number of future victims.
Join me in working to end domestic violence and empowering victims to seek aid.  If you are a victim of domestic violence, or if you want to help someone who is, call the 24-hour, toll-free National Hotline at 1-800-799-SAFE (7233) or 1-800-787-3224 (TTY).
Earthquakes and Floods: Be Prepared
Recent news reports focusing on hurricanes in Texas, Florida and the Caribbean, and on the earthquakes in Mexico, serve as a vivid reminder that we, too, can be affected by floods and quakes. If you haven't done so already, October is a great time to get prepared.
At 10:19 a.m. Thursday, Oct. 19, people around the world will join Californians in the Great ShakeOut Earthquake Drill, designed to give us some practice in how to Drop, Cover and Hold On during an earthquake.
Federal, state, and local emergency management experts all agree that Drop, Cover, and Hold On is the right way to reduce injuries and deaths during earthquakes. (Learn why at www.earthquakecountry.org/dropcoverholdon.)

It's easy to do. When you feel the ground start to shake,
DROP where you are, onto your hands and knees. This position protects you from being knocked down and also allows you to stay low if you need to crawl to nearby shelter.
COVER your head and neck with one arm and hand. If there is a sturdy table or desk nearby, crawl underneath it for shelter. Otherwise, crawl next to an interior wall (away from windows). Stay on your knees, bent over to protect vital organs.
HOLD ON until shaking stops. If you are under a shelter, hold onto it with one hand, and be ready to move with it if it shifts. If you are without a shelter, hold onto your head and neck with both arms and hands.
If you want to take part in the Great ShakeOut Earthquake Drill, register at www.ShakeOut.org/california/register.This website also offers an easy to digest online brochure about earthquake safety in the Bay Area: www.ShakeOut.org/california/bayarea.  
Those who live in flood-prone areas also have opportunities to become better prepared this month.
The Delta Protection Commission has declared Oct. 16-21 as Delta Flood Preparedness Week. You can find steps Delta residents can take to protect themselves at www.delta.ca.gov/BePrepared. Everyone is invited to wrap up the week in AD 11 at the Delta Flood Safety Fair, from 10 a.m. to 2 p.m. Saturday, Oct. 21, at the Walnut Grove Library and Dr. Paul Barnes Community Park in Walnut Grove.
For the rest of us, California Flood Preparedness Week is Oct. 21-28 this year. The California Department of Water Resources has lots of great resources for flood preparation on its website including links to maps and programs that can help you determine your flood risk.
Remember, in California, earthquakes and floods aren't matters of "if," but of "when." With these tips, I'm hopeful your families will be safer and better prepared.
COMMUNITY CALENDAR
---
Take a Stand Against Domestic Violence
My office joins with the Fairfield Police Department, the Solano County District Attorney's Office and the Solano Family Justice Center for this free film screening of "Escalation," created by the One Love Foundation.
Wednesday, Oct. 4, 2017
6:30 to 8:30 p.m.
Fairfield City Council Chamber, 1000 Webster St., Fairfield
For information, call Domestic Violence Program Manager Lilia Breaux at (707) 428-7770.
---
Workforce Development Board of Solano County Fall Regional Career Fair
A free opportunity for job-seekers to speak directly to hiring managers, human resources and representatives of employers who are actively looking to hire. Dress professionally and bring your resume.

Thursday, Oct. 5, 2017
10 a.m. to 2 p.m.
Fairfield One-Stop Career Center, 320 Campus Lane, Fairfield
For information, call (707) 863-3500
---
3rd Annual Solano Family Justice Center Health Fair
Hosted by the Solano County District Attorney's
Office in partnership with Health & Social Services, this free event includes medical and dental health screenings, immunizations, informational booths, food, music and entertainment.
Saturday, Oct. 7, 2017
10 a.m. to 2 p.m.
604 Empire Street (annex lawn area), Fairfield
For information, call (707) 784-7635
---
Assemblymember Jim Frazier's Delta Community Office Hours
Do you need assistance with a state agency or program, such as the Employment Development Department, CalVet, Medi-Cal or the Department of Food and Agriculture? Staff will be on hand to help you navigate them. Or just drop by to talk about state-related matters of importance to you.
Tuesday, Oct. 10, 2017
10:30 a.m. to noon
Rio Vista Library, 44 South Second St., Rio Vista
For information or to schedule an appointment, call (707) 399-3011
---
Savvy Saving Seniors
Developed by the National Council on Aging, the SAVVY Saving Seniors program is designed to help seniors with limited resources create a budget, avoid scams and apply for benefits. Training consists of three sessions.
Thursdays, Oct. 12, 19 and 26
1 to 3 p.m.
Suisun City Senior Center, 318 Merganser Drive, Suisun City
For information and to register, call Karen Mickens at (707) 421-7203
---
70th Rio Vista Bass Derby Festival
Fun for the whole family. Free admission. Parade is at 4 p.m. Saturday, Oct. 14 Assemblymember Frazier is scheduled to participate in the parade.

Oct. 13, 14 & 15, 2017
Main and Front streets in downtown Rio Vista
For information, call (707) 374-2700, email info@riovista.org
---
Red Sand Project
Support Contra Costa Human Trafficking Coalition's efforts by participating in the Red Sand Project, an artwork that uses sidewalk interventions to raise awareness of the vulnerabilities that lead to human trafficking.
Thursday, Oct. 19, 2017
4 to 8 p.m.
Antioch Community Center, 4703 Lone Tree Way, Antioch
For information, contact Justin Gomez of the Contra Costa County Zero Tolerance for Human Trafficking Coalition at jgomez@ehsd.cccounty.us
---
Teen Summit: "13 Reasons Why Not"
The Vacaville Youth Collaborative committee hosts this free summit that explores teen social issues highlighted in the controversial Netflix series "13 Reasons Why." There will be guided discussions with social leaders around such topics as peer pressure, alcohol use, sexual assault and rape, bullying, and suicide prevention. The goal is to empower young people to recognize their role in preventing harmful actions and receive tools to take action.
Saturday, Oct. 21, 2017 8:30 a.m. to 4 p.m.
Will C. Wood High School, 998 Marshall Road, Vacaville
For information or to register, visit www.vvteensummit2017.eventbrite.com 
---
Delta Flood Safety Fair
Join the Delta Protection Commission for a day of family fun and useful flood preparedness and safety information tailored to Delta residents.
Saturday, Oct. 21, 2017
10 a.m. to 2 p.m.
Walnut Grove Library & Dr. Paul Barnes Community Park, 14177 Market St., Walnut Grove
For information, visit www.delta.ca.gov/BePrepared
---
2017 Hometown Halloween
A free night of safe Trick-or-Treating sponsored by the Brentwood Chamber of Commerce.
Saturday, Oct. 28, 2017
5 to 7:30 p.m.
Downtown Brentwood, on Oak Street between Diablo Way and Third Street
For information, call the Brentwood Chamber at (925) 634-3344
---
Halloween Stroll
Sponsored by the Downtown Vacaville Business Improvement District. Scare up your best costume and stroll historic Downtown Vacaville as you enjoy treats from participating merchants. This free event takes place rain or shine.
Tuesday, Oct. 31, 2017
4 to 6 p.m.
Main, Merchant, Parker and Dobbins streets, Vacaville.
For information, call (707) 451-2100.