Dear Students,
I welcome potential interns and thank you for your interest in participating in California State government policy making and constituent services.   
If you are selected for an internship, I want the experience to be meaningful, rewarding, and educational for you.  To that end, some of the tasks you will be assisting with may include:
Writing letters to constituents;
Answering phones, responding to constituent inquiries;
Greeting visitors;
Listening to and noting constituent comments;
Entering Data;
Tracking legislation;
Other general office duties.
Whenever possible, interns are invited to attend events with me and staff; interns are also welcome to assist with outreach activities.
Opportunities are available in my two District Offices in Fairfield and Antioch, where the focus is constituent based.  The Capitol Office in Sacramento is legislatively based.  District interns are encouraged and given time to spend a day or two in my Capitol Office in Sacramento to learn more about the legislative process. 
Please complete the intern application below.  Thank you for your interest, I look forward to the possibility of working with you.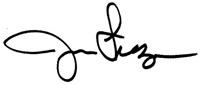 JIM FRAZIER
Assemblymember, 11th District