Image
Photo: Assemblymember Jim Frazier with Ken, Rick, Larry and Ron Lanza at the 2019 Small Business of the Year luncheon Ceremony at the Sheraton Grand in Sacramento on June 19, 2019.
SACRAMENTO – Assemblymember Jim Frazier (D-Discovery Bay) honored Wooden Valley Winery and Vineyards as the Small Business of the Year for Assembly District 11 during a luncheon ceremony today in Sacramento.
Owned by the Lanza Family, Wooden Valley Winery, situated in the Suisun Valley, has been producing award-winning wines since 1933.
"It is my honor to recognize the Lanza Family and present them with this much deserved recognition," Frazier said. "Today, four generations of family continue the traditions set in place by the first generation - crafting exceptional varieties of wine from the surrounding vineyards of the Suisun Valley. The Lanza family proudly supports the Wounded Warrior Project with its Food Truck Friday events. I can't thank the Lanza Family enough for their commitment to veterans. Hard work and dedication has led to great success for the family, and in turn they give back through charitable giving and enhance the quality of life in the community in which they work and live."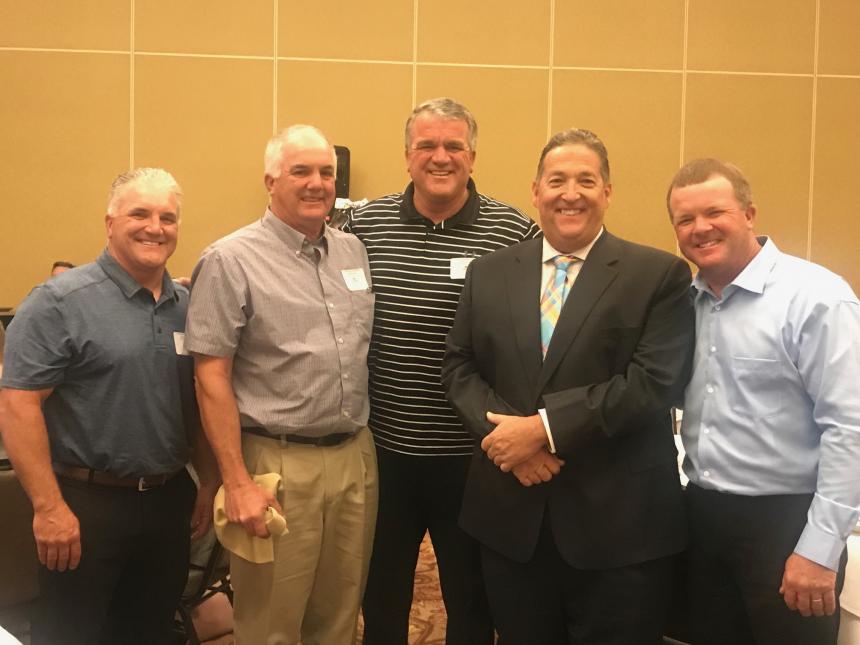 Every fourth Friday of the month from May to October, Wooden Valley Winery, 4756 Suisun Valley Road, hosts an assortment of food trucks along with live music and a raffle. All donations from Food Truck Friday go directly to the Wounded Warrior Project.
Wooden Valley Winery was established in 1933 – the year Prohibition ended on what was then Wooden Valley Road. Mario and Lena Lanza, who met in Oakland but whose families came from the same small town in Northern Italy – Silvano Di Orba, moved to Suisun Valley in 1944 to become a partner in the winery. The Lanzas took over as sole owners in 1955, and agreed to retain the name Wooden Valley.
The Lanzas grew the winery to more than 300 acres of prime vineyards. Their family grew too. Their son Richard, known as "Chick," became the family's winemaker in 1960. He and his wife Adrienne had four sons. Each found their place in the business, and oversaw Wooden Valley's conversion to premium wines.
More information about Wooden Valley Winery and Vineyards and the Lanza Family can be found at Woodenvalley.com.
###
Assemblymember Frazier represents the 11th Assembly District, which includes the communities of Antioch, Bethel Island, Birds Landing, Brentwood, Byron, Collinsville, Discovery Bay, Fairfield, Isleton, Knightsen, Locke, Oakley, Pittsburg (partial), Rio Vista, Suisun City, Travis AFB, Vacaville and Walnut Grove.
CONTACT:   Andrew Bird (916) 319-2011 Andrew.Bird@asm.ca.gov