Image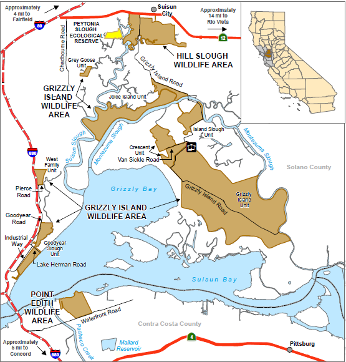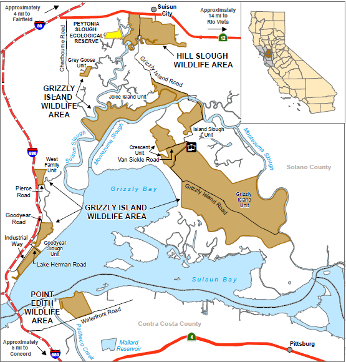 SACRAMENTO – Earlier this week, the California Department of Fish and Wildlife (CDFW) announced seven projects aimed at the restoration of wetlands that will help reduce greenhouse gases (GHGs) and provide other ecological benefits. Among those projects is the Hill Slough Restoration Project totaling $5,577,413 that was awarded to Ducks Unlimited to restore 603 acres of managed seasonal wetland to tidal wetland and restore 46 acres of existing upland to tidal wetland in the Suisun Marsh. The project will have an estimated GHG benefit of 25,242 metric tons of carbon dioxide (MTCO2e).
"This investment in the Suisun Marsh will enhance valuable wildlife habitat and support greenhouse gas reductions," said Assemblymember Jim Frazier (D- Fairfield) whose Assembly District includes the Hill Slough located just south of Suisun City. "As an avid outdoorsman and Co-Chair of the Legislative Delta Caucus, I am proud to see our state's resources wisely invested in the 11th Assembly District."
According to a release by CDFW, the awards, totaling $11.35 million, were made under the Departments' 2019 Wetlands Restoration for Greenhouse Gas Reduction Program Proposal Solicitation Notice. The seven projects will restore or enhance approximately 1,700 acres of wetlands and mountain meadows and sequester an estimated 67,400 MTC02e.
"These projects will significantly benefit climate science and ecosystems representing the coast, the Central Valley and the Sierra Nevada," said CDFW Director Charlton H. Bonham. "We are excited to continue the momentum to restore California's wetlands while making a demonstrable impact to greenhouse gases."
The Wetlands Restoration for Greenhouse Gas Reduction Program focuses on projects with measurable objectives that will lead to GHG reductions in wetlands and watersheds while providing co-benefits such as enhancing fish and wildlife habitat, protecting and improving water quality and quantity and helping California adapt to climate change. Wetlands have high carbon sequestration rates that can store carbon for decades.
# # #
Assemblymember Frazier represents the 11th Assembly District, which includes the communities of Antioch, Bethel Island, Birds Landing, Brentwood, Byron, Collinsville, Discovery Bay, Fairfield, Isleton, Knightsen, Locke, Oakley, Pittsburg (partial), Rio Vista, Suisun City, Travis AFB, Vacaville and Walnut Grove.
CONTACT: Galen Dobbins (916) 319-2011 Galen.Dobbins@asm.ca.gov