Image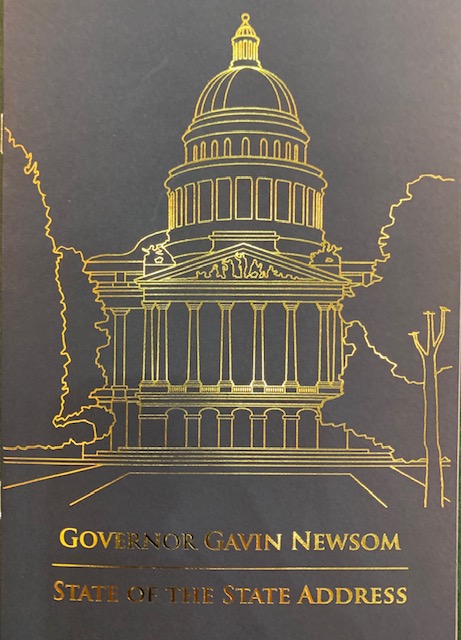 Sacramento, CA – Earlier today, Governor Newsom delivered his 2nd State of the State, largely outlining the successes California is experiencing in 2020, while also touching on the work that must still be done. Following the Governor's speech, Assemblymember Jim Frazier (D-Fairfield) had the following comments in response:
"I was a little surprised that Governor Newsom chose to focus almost solely on homelessness and critically needed housing but I wholeheartedly support what the Governor is trying to do. The combination of new, targeted funding with expected outcomes can have a positive, lasting effect if it's done right.
I agree with Governor Newsom that Proposition 63, the Mental Health Services Act, is in serious need of reform. I have long said that it is inconceivable that counties have been hoarding these funds specified to support mental health treatment, rather than getting services and benefits to those who desperately need them. With 40 of our 58 counties reserving 33 percent or more of their funds, our most needy mental health population is not being served.
I'm very pleased that he focused on the mental health portion of the homeless crisis. Our city streets show just how far this issue has crept into our communities and I believe the measures he outlined are not only timely but appropriate.     
While Governor Newsom didn't touch on other pressing issues such as the Delta Tunnels, the current state of High Speed Rail or the funding of services for people living with intellectual and developmental disabilities, I will continue to devote my efforts around these issues as well."
# # #
Assemblymember Frazier represents the 11th Assembly District, which includes the communities of Antioch, Bethel Island, Birds Landing, Brentwood, Byron, Collinsville, Discovery Bay, Fairfield, Isleton, Knightsen, Locke, Oakley, Pittsburg (partial), Rio Vista, Suisun City, Travis AFB, Vacaville and Walnut Grove.
CONTACT: Galen Dobbins (916) 319-2011 Galen.Dobbins@asm.ca.gov