Veterans Services

Over two million veterans live in the state of California and over 50,000 live in Solano and Contra Costa Counties. We must continue to recognize and reward their sacrifices and their commitment to keeping our country safe.
There are many organizations, agencies and web sites devoted to informing and assisting these patriots. I hope that these resources will serve as a guide to the opportunities and benefits available to them.
My staff and I stand ready to offer assistance on any state concern you might have.  Please feel free to call my Solano County office at 707-399-3011 or Contra Costa office at 925-778-5790.
Sincerely,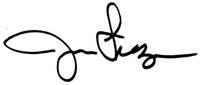 JIM FRAZIER
Assemblymember, 11th AD
Supporting California's Veterans
November is National Veterans and Military Families Month, when we honor the significant contributions made by American service members, their families and their loved ones. California is home to more veterans than any other state. It is my privilege to serve on the Assembly Veterans Affairs Committee. And it was a great honor to have been named the California State Commanders Veterans Council 2017 Legislator of the Year for the Assembly earlier this week.
Recently, the governor signed several bills that passed through the Committee this year, and I would like to tell you about a couple of them that I supported.
Assembly Bill 1618 creates a grant program that expands the number of organizations eligible to use state funds to serve California veterans. Until now, the funds have been directed to county veteran services officers, who are doing a great job but who have been overwhelmed trying to help the large number of veterans who live in California. The grants will make certified veterans services providers eligible to receive resources they need to work directly with veterans.
Senate Bill 455 clears up a problem that was affecting some active-duty military families whose children couldn't begin enrolling in school until they were physically living in the school district. The new law allows active-duty military personnel to claim residency for the purposes of enrolling in school if the parent is transferred or pending transfer to a military installation in California.
While it's my privilege to serve California's veterans year-round, we all have an opportunity to offer them our appreciation and gratitude on November 11: Veterans Day. Listed below are some of the public observances taking place around the Assembly District. Please consider attending one:
Contra Costa County
Antioch's Annual Veterans Day Parade: Ceremony begins at 9:30 a.m. at the Marina, 5 Marina Plaza, Antioch. Parade steps off at 11 a.m. beginning at 2nd and L streets.
Brentwood Veterans Day Ceremony: Ceremony begins at 10:30 a.m. at Veterans Park, 3841 Balfour Rd, Brentwood. Hosted by Veterans of Foreign Wars Post 10789, American Legion Post 202, and Marine Corps League Det. 1155
6th Annual Oakley Veterans Day Observance Ceremony: 11 a.m. at Civic Center Park, 3231 Main Street, Oakley.
Veterans Day Observance: 11 a.m. at the Pittsburg Senior Center, 300 Presidio Lane, Pittsburg.
Solano County
Fairfield Main Street Association Veterans Day: Ceremony of Remembrance and Concert, 10 a.m., Downtown Theatre, 1035 Texas Street, Fairfield. Veterans Day Parade, 12:30 p.m. along Texas Street in Downtown Fairfield.
American Legion Post 178 Veterans Stand Down: 10 to 11:30 a.m. in front of the Vista Club at Trilogy, 1201 Clubhouse Drive, Rio Vista.
Trilogy Veterans Recognition: 1-3 p.m., Vista Club Auditorium, 1201 Clubhouse Drive, Rio Vista.
One final note about our veterans: The North Bay Stand Down, a three-day event that assists homeless and/or at-risk veterans, had to be postponed last month because of the wildfires. It is now scheduled for November 14-16 at the Dixon May Fair Grounds, 655 South First Street, Dixon. For information about how you can help – or to refer a veteran who needs assistance – call (707) 784-6590 or visit The North Bay Stand Down. [2]
CalVet Home Loan Program Rate as Low as 3.90%*
The CalVet Home Loan Program now offers interest rates as low as 3.90%* on a 30-year mortgage to qualified veterans in the market to purchase a home. CalVet's interest rates are now very competitive with rates being offered by commercial institutions, such as Chase Bank which offers a rate of 4.00%**, Wells Fargo Bank at 4.13%**, and Bank of America at 4.00%**.
California's CalVet Home Loan program is one of only five similar programs in the country that help veterans that would not normally qualify for loans when using a commercial banking institution. Through this program we at CalVet strive to help veterans "achieve the American Dream" of home ownership.
Since its inception in 1921, the CalVet Home Loan Program has helped more than 421,000 veterans and their families purchase a home. Most importantly, since the CalVet Home Loan Program is a self-sustaining program, it has achieved this without using any general fund dollars.
Veterans interested in finding out more information regarding the CalVet Home Loan Program should contact us at 866-653-2510, email us at Loanapps@calvet.ca.gov [3] or visit us online at www.calvet.ca.gov/HomeLoans [4].
*4.25% - Estimated total monthly payment/APR based on a $200K sales price, no down payment & financing of the VA funding fee under the CalVet/VA program, $200K assessed value, mandatory hazard, and disaster indemnity insurance. Your actual payment can vary due to replacement costs for your home, location, local taxes, fees, and assessments and subsequent use of VA benefit, etc.
**Please visit individual commercial bank websites for appropriate APR.
Federal Veterans Services
Veterans Administration Regional Office
1301 Clay Street, Oakland, CA  94612
800-827-1000  
www.va.gov [5]
State Veterans Services
California Department of Veteran Affairs
1277 O Street, Sacramento, CA  95814
800-952-5626
www.calvet.ca.gov [6]
County Veterans Services
Contra Costa Veteran Service Officer
10 Douglas Drive, Martinez, CA 94553
925-313-1481
Sacramento County Veteran Service Officer
2007 19th St., Sacramento, CA 95818
916-874-6811
Solano County Veteran Service Officer
675 Texas St., Fairfield, CA  94533
707-784-6590
Vet Centers
Sacramento
1111 Howe Ave.  #390, Sacramento, CA  95825
916-566-7430
Concord
1333 Willow Pass Road, Concord, CA 94520
925-680-4526
Housing
VA Home Loans/Foreclosures
www.benefits.va.gov/homeloans [7]
VA Home Loan Guarantees
www.benefits.va.gov/homeloans [7]
 Cal Vet Home Loans
www.calvet.ca.gov/homeloans [8]
Cal Vet Retirement Homes
800-952-5626
http://www.calvet.ca.gov/VetHomes/Default.aspx [9]
Employment
Vietnam Veterans of America
www.vva.org [10]
Employment Resources
www.vetjobs.com [11]
US Department of Labor Veterans Employment and Training Services
www.dol.gov/vets [12]
California Disabled Veteran Business Alliance
www.cadvbe.org [13]
Federal jobs
www.usajobs.gov [14]
Employment Development Department
www.edd.ca.gov [15]
State of California
http://www.calvet.ca.gov/aboutus/Jobs/Default.aspx [16]
Solano County Workforce Investment Board
707-864-3370 for available services
Contra Costa County Workforce Investment Board
925-602-6800 for available services
Emergency Contacts
Veteran Crisis Line
1-800-273-8255  ( Press 1)
Help for Homeless Veterans
1-877-424-3838
Health Care
Mare Island                                                                                         
201 Walnut Ave, Vallejo, CA 94591                                                                              
707-562-8200                                                                                     
Mather                                                                                                  
10535 Hospital Way, Mather, CA 95655
916-843-7000
Martinez                                                                                                               
150 Muir Road, Martinez, CA  94553
925-372-2000                                                                                                                                                     
Travis AFB Veteran's Clinic
103 Bodin Circle, Travis AFB, CA  94535
707-437-1800
McClellan Dental Clinic
5401 Arnold, McClellan, CA 95652
916-561-7800
McClellan Medical Clinic
5342 Dudley McClellan, CA  95652
916-561-7400
Additional Resources
Swords to Plowshares
www.swords-to-plowshares.org [17]
Caretaker Program
1-855-260-3274
www.caregiver.va.gov [18]
Post9/11GI Bill
www.gibill.va.gov [19]
BestColleges.com
http://www.bestcolleges.com/resources/ [20]
My District Offices
SOLANO COUNTY
1261 Travis Blvd.  Suite 110                                                            
Fairfield, CA   94533                                                                         
707-399-3011 (p)                                                                                               
707-399-3030 (f)
CONTRA COSTA COUNTY
4703 Lone Tree Way
Antioch, CA  94531
925-778-5790 (p)
925-778-5446 (f)
Capitol Office
State Capitol
PO Box 942849
Sacramento, CA 94249-011
916-312-2011 (p)
916-319-2111 (f)
Contact Jim + [21]