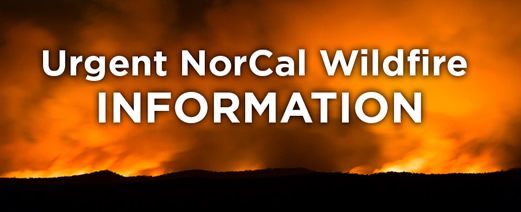 ****LATEST UPDATE****
Here is the latest update from the Solano County Sheriff's Office as of 10/13/17 at 8:30AM
WHAT'S NEW: Local news recently reported that Solano Community College is accepting small animals. This was an error, small animals are only accepted at the Solano County Animal Shelter at 2510 Clay Bank Rd, Fairfield, CA 94533.
No new updates for evacuation at this time; however CAL Fire is working diligently to ensure overall public safety. Here is a recap of all relevant information provided to date:
All previous evacuation advisories, orders and road closures remain in effect at this time.
https://doitgis.maps.arcgis.com/ap…/webappviewer/index.html… [2]
Further updates will also be made through the Fairfield Police Facebook Page   (@FairfieldPolice)
Keep informed. Download NIXLE (our local community alert and advisory system) at www.nixle.com [3] and text your zip code to 888777. This app allows government agencies to send messages to local residents via phone, email and web. Information is delivered almost instantly.
       Follow the latest Solano County Office of Emergency Services updates on the Solano County     
       Sheriff's Office social media sites: 
       Facebook: Solano County Sheriff's Office [4] (@SolanoSheriff)
       Twitter: Solano Sheriff [5]  (@SolanoSheriff)  

       Please call my offices in Fairfield at (707) 399-3011 or in Sacramento at (916) 319-2011 if I may    
       be of assistance.
Governor Brown has declared a state of emergency in Solano County as the Atlas Fire, which has already devastated much of Napa County, has moved south and is threatening neighborhoods in and around Fairfield.
EVACUATION CENTERS
Solano Community College, 4000 Suisun Valley Road, Fairfield, Building No. 1400. (Animals are not allowed inside the buildings.)
Allan Witt Park, 1741 W Texas Street, Fairfield. Service animals only are allowed at this facility.
A large animal evacuation center is open at the Solano County Fairgrounds in Vallejo, at Gate 6.
HELPFUL RESOURCES
Text 888777 and enter your zip code. A service called NIXLE allows government agencies to send messages to local residents via text. Information is delivered almost instantly.
Get the latest updates from the Solano County Sheriff's Office on Facebook or on Twitter @SolanoSheriff and the Fairfield Police Department on Facebook or on Twitter @FairfieldPolice .
Get updates on the progress of the fire from Cal Fire . Follow Cal Fire on Twitter as well.
Download the CAL FIRE Ready for Wildfire app. This app contains a fire location map, alerts you when a wildfire is reported within a specified radius of your location, and provides updates about current wildfires, such as size and containment.
To prepare for an evacuation, take these precautionary steps.
Be safe- if you feel like you are in danger, leave.
Listen to mandatory evacuation warnings- if you are under one, evacuate as quickly as possible.
Be aware of road conditions and closures- check here .
Remember- calls are overwhelming our 911 centers- please call 911 only if you see fire near your house.
My thoughts are with those whose lives have been disrupted by the fire. Please make sure you take all precautions to protect yourself and your family.