As Chairman of the Assembly Select Committee on Intellectual and Developmental Disabilities, I invite you to complete a brief survey about the services offered by the state's 21 Regional Centers.
The Select Committee's mission is to help ensure Californians who have Intellectual or Developmental Disabilities (I/DD) and their families and caretakers receive the services they deserve. The Committee is made up of members of the California State Assembly from across the state. We serve as a sounding board for the I/DD community in California, and we want to hear from you.
California's 21 Regional centers are nonprofit private corporations that contract with the Department of Developmental Services to provide or coordinate services and support for I/DD individuals. These centers provide diagnosis, assess eligibility and help plan, access, coordinate and monitor services.
The Select Committee wants to know how these Regional Centers are doing. There are two surveys. One for clients and parents or caretakers of clients. The other is for those who provide vendor services to Regional Centers.
The information you provide will be extremely valuable to us as we evaluate the performance of our Regional Centers. You can complete the survey anonymously. But if you wish to be contacted about a particular issue or concern regarding a Regional Center, you will have the opportunity to give us your name and contact information for follow-up.
Again, thank you for taking the time to complete this survey. Your input will help us help the Regional Centers help you.
Sincerely,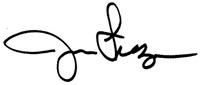 JIM FRAZIER
Assemblymember, 11th District
---
I am a client, or parent or caretaker of a client, who receives services from a Regional Center.
Client Survey [1]
I provide vendor services to one or more Regional Centers.
Vendor Survey [2]
---
Jim Frazier, District 11 [4], Chair
Autumn R. Burke, District 62 [5]
Brian Maienschein, District 77 [8]
Kevin Mullin, District 22 [11]
Blanca E. Rubio, District 48 [12]
Marie Waldron, District 75 [13]